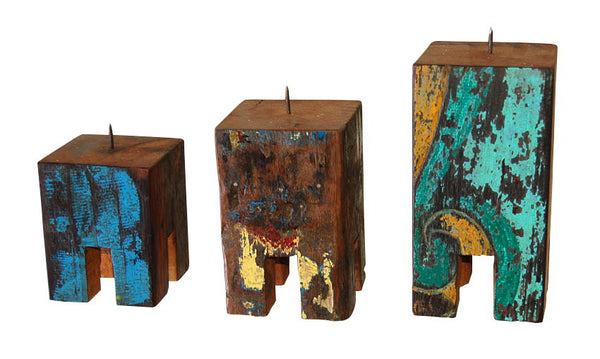 Candle Stand Set - #99M
Reminiscent of statuesque pillars, these candle holders step away from the ordinary and provide an earthy rustic appeal. Made of recycled Bali boat wood, this 3-piece candle set is sure to be the center of attention at your next dinner party.
The candle stand set come in a variety of sizes and colors. No two are exactly alike! 
SKU: 10215-99M-99999