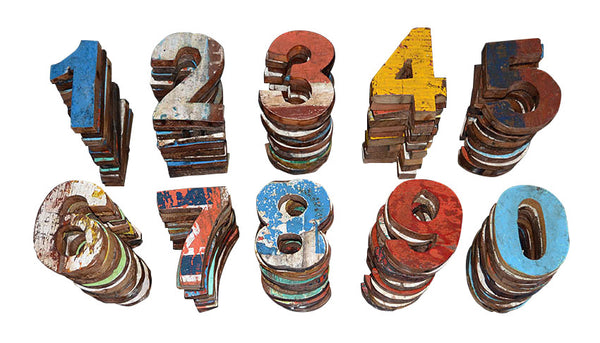 Reclaimed Wood Numbers
Adding typography in design adds instant interest to walls, furniture and more! Be inspired! What will you create?!
These reclaimed wood numbers are part of our boatwood furniture and accessories line where each piece is crafted from retired fishing boats. The boatwood and its original paint have been aged and finished by time and nature, making each piece unique. Click here to read more about the boatwood story.
The numbers are available in 0 through 9, and they come in a variety of sizes and colors. No two are exactly alike.
We Also Recommend